FAQ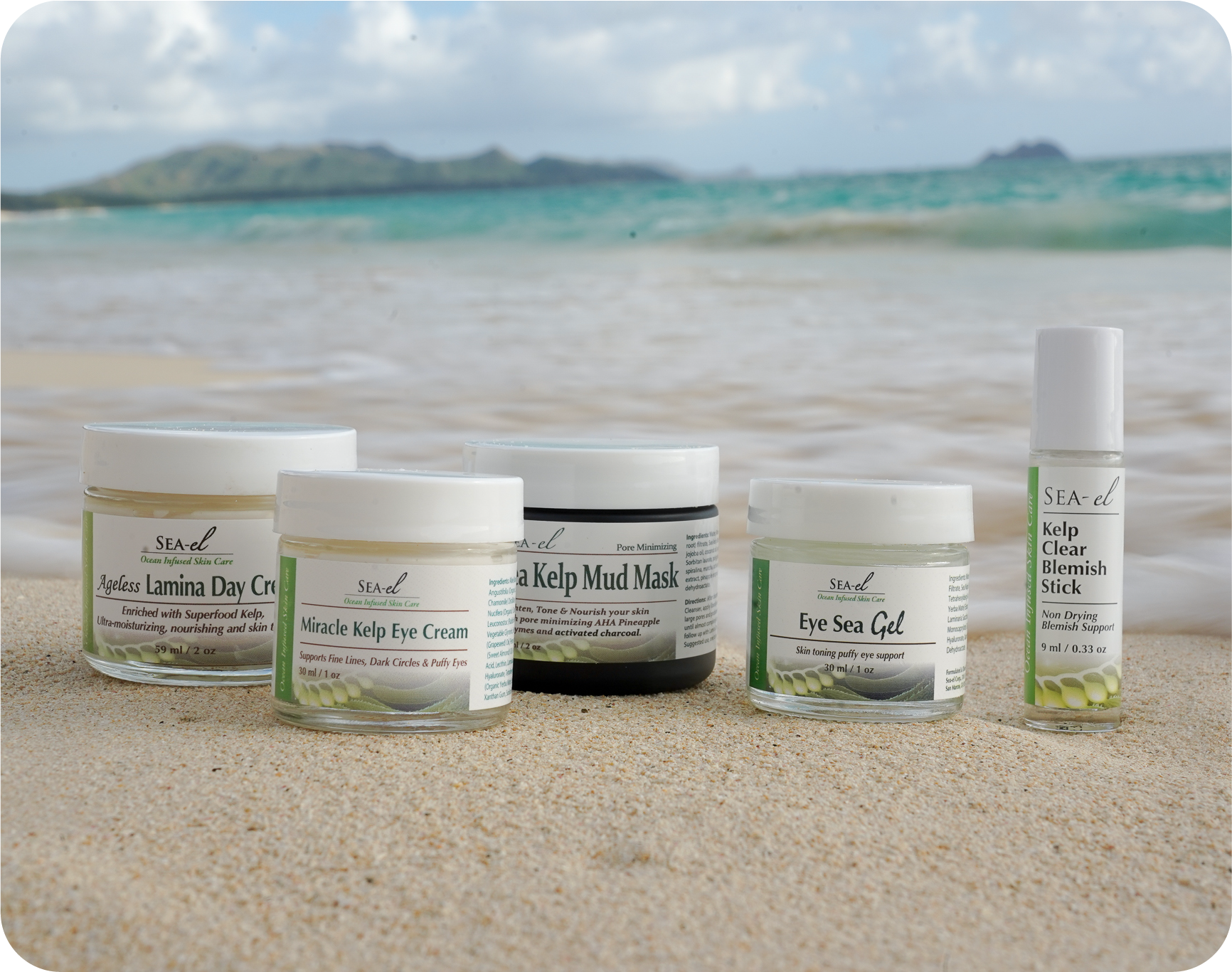 Frequently Asked Questions
Frequently Asked Questions
Currently, we ship anywhere in the Domestic US. For International customers, please use iHerb.com or Amazon.com.
What shipping options do you offer and what do they cost?
We offer free shipping on all orders over $60. All orders under $60 will be charged a $10 shipping and handling fee.
Do you offer free shipping?
We offer free shipping on any order over $60.
How long will my order take to ship?
Your order will be processed and shipped within 48 hours when you placed the order and should take 2-3 business days once it has been shipped.
Do you offer international shipping?
Currently, we do not offer international shipping. For customers outside the United States, we ask you to try iHerb.com or Amazon.com
What is your return policy?
If by chance Sea-el products do not work well for your skin you may send them back to us within 30 days from delivery for a full refund (you will have to cover the cost of the return label).
Can I exchange a product?
We're sorry, but we do not offer exchanges at this time.
What if I purchased Sea-el from one of your retail partners?
If you purchased a Sea-el product from one of our authorized retailers, please reach out to them for assistance with your return.
Are your products organic?
Sea-el products are not all 100% organic, however, most of our products contain mostly organic ingredients.
All of our products are vegan & gluten-free, with the exception of our Lamina Day Cream (which contains honey) and our Avocado Kelp Cleanser (which contains beeswax).
What preservatives do you use in your products?
We use an extremely clean and unique preservation system, which includes: fermented radish root, sodium dehydroacetate (salt) and a food-grade potassium sorbate.
What are the gains of using fermented kelp on my skin?
Mineral salts are minerals such as calcium, magnesium, potassium, and more that are high in alkali and alkaline metals that even out the acid levels in the skin (pH Balancing). This pH balancing in the skin directly results in a much softer, evenly-toned appearance, therefore it is great for skin types that have uneven skin tone.

Alginic Acid is a naturally occurring carbohydrate that is found to have "healing" properties. Great for sun-damaged or acne-scarred faces. Alginic Acid helps expedite the healing process, resulting in fewer "spots" or "scars" around the face. Alginic Acid wraps are used in hospitals to help the healing of patients with burns, cuts, and gashes. On healthy skin, Alginic Acid simply enhances our own natural features, leaving your skin looking healthy and youthful.

Fucosterols are plant sterols found within the kelp. When or if the skin is exposed to too much sun (also known as photo-aging), certain conditions take place, an inflammatory response occurs, resulting in the outer layer of the skin depleting and over the long term can cause a dried out, older appearance. When photo-aging occurs, there is an up-regulation of an enzyme called the Matrix Metametallaprotease Enzyme (MMP) and down regulation of collagen production. Fucosterols found within the kelp attack these MMPs and attenuate these UV-induced enzymes (to make them smaller) which deactivate them, rendering them harmless, as well as supporting the up-regulation of Type 1 pro-collagen production.

Tannins are polyphenols within the kelp that are astringent and cause a "tightening or firming" effect. This is a key point- If you feel that the cream is drying, it is not. Tannins pull the skin cells together, also known as "astringent". This will cause a shrinking of pores as well. This tightening affects some more than others, if you have very dry skin, the cream must work hard to re-hydrate and you will feel the pulling more so. If this happens, keep using it, over 7-10 days your skin will feel and look much better as it is now getting replenished and the firming with start to diminish.
Do your products have expiration dates?
Yes, you can find our expiration dates either on the bottom of the box itself or the bottom of the bottle. Each product is made with a 2-year expiration date. Each product goes through a series of tests to ensure their life on the shelf is a nice, stable life, ready for your use.
Currently, we do not offer free samples.
Using the Goodbye Fungi, do you have more details for how to apply for best results?
Depending on the severity of the fungus, apply one to three times daily. Apply an average amount, once in the morning and once at night. **Note, we are not medical doctors and if this problem persists, we recommend you consult your doctor.
How many milligrams of iodine are in Goodbye Fungi?
Very little iodine %, but enough to help
How often does one use the Castor Lash & Brow?
It's recommended to use it one to two times a day.
I see your products are paraben free, are the also sulfate and phthalate free?
Sea-el products are extremely clean. Mostly organic ingredients, paraben free, gluten free, alcohol free and cruelty free. No sulfates, no phthalates, no phenoxyethanol or sodium benzoate.
Who are Sea-el products made for?
Our belief, skin is skin. Albeit everyone has different types of skin, the Sea-el brand is intended for ALL skin types. Sea-el is designed for women's and men's skin in mind.
How do I get in touch with Sea-el?
Reach out to us anytime at info@sea-el.com - We love hearing from you!
Can I sell Sea-el products at my store or website?

We'd love to chat! Shoot us a note at info@sea-el.com to connect with our sales team.

Where is Sea-el sold in person?
Most health food stores. Sprouts Markets carries our products and there are 350 Sprouts Markets around the country.
Is your packaging recyclable?
Yes, Sea-el uses all glass bottles inside cardboard boxes. Each of these should be discarded in the "recyclable" trash container once empty.
How do you pronounce Sea-el and what does it stand for?
Pronounced "See (pause) el", el is like the Spanish version of the word "the", Sea-el refers to "The Sea", as our main ingredient, fermented kelp is sourced from the ocean.
Where are your products made?
All of our products are made safely in San Diego, CA. Our lab is certified cGMP, Organic and ISO-9001-15.